What is a Great Religion?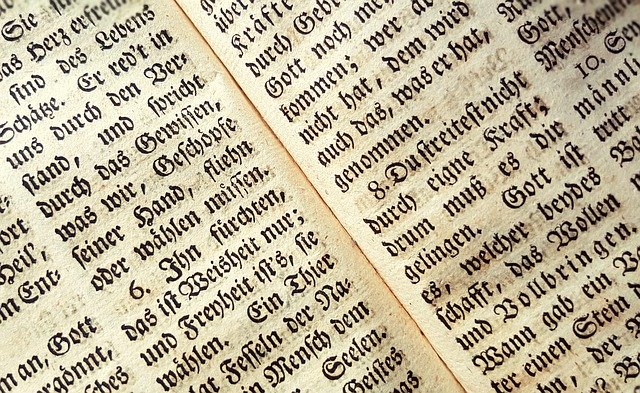 I only believe in Allah. I believe in all-powerful Father God, the creator of earth and heaven, all visible and invisible beings. I believe in Christ Jesus, the only Son of God, who was born from Father before all centuries. He is Allah from Allah, Nur from Nur, true from God. It is not created, it is in the same essence as Father, and everything is created through it. For us and our salvation, he came down from heaven, with the power of the Holy Spirit, he took the body from the virgin Mary and became human. During the time of Pontius Pilate, it was crucified for us, crucified, died, buried, and resurrected on the third day according to the Scriptures. He climbs into the sky and sits to the right of the Father. He will come back with glory to judge the living and the dead and his reign will not end. I believe in the Holy Spirit, who is the source of life and the Lord, who has spoken through the Prophets, exited Father, worshiped and glorified with Father and Son. I believe in the only Church, the messenger, universal and sacred. I accept a single baptism to forgive sins. I expect the resurrection and eternal life of the dead. Amine
I BELIEVE IN A SINGLE GOD. Our faith was prepared in the first and second sinods, in councils (Iznik 325 and Istanbul 381), by the saints and fathers of the church through the Holy Spirit, and our faith today is written. The first article, "I Believe in One God," invites us to believe in God and to worship Him alone. However, the believer is invited not only to the existence of God, but to the belief that the creator of all visible and invisible beings is God. Everything and every being is created by God through Christ. 'Nothing existed without Him'. However, as in every society and in every era, the devil has rolled up his arms and made some people think and slave them to him. These people are arrogant, only earthly, distant and unkind people who believe in material things. If we need to answer these people, it should be as follows.
There is a universe around us. There wasn't any substance that had millions of planets in it, and, according to science, was once the creator and source of everything. So who created these celestial bodies and the whole world, working so perfectly. Who can do this if the substance can extend for a while, if it cannot be explained afterwards. Who had this power and technology so many million years ago? Of course, the Lord of Allah is all-powerful. According to the prophet David, 'He spoke and everything was formed, ordered and beings were created.'
The names of science have an opinion based on real logic, even according to physicists, that a substance cannot act spontaneously, but if it is activated by another power, it does not stop spontaneously unless there is another obstacle in front of it. If this is really so, when we look at the infinite space system, we see that there are billions of stars, planets and celestial bodies and that they move in a certain harmony. How come all these objects do not collide among themselves and do not cause a disaster. Who set up this whole order and keeps it intact? From here, only God's answer comes to our mind.
Let's not go too far: The earth is full of living organisms. Some of these are visible and some are invisible small creatures. However, billions of people live. According to scientists' knowledge, the earth was once burning like an oven. At that time, there was no living thing on earth. So how did life derive from this oven, where there was so much heat? For this, your scholar Fleming says: "Life has come from a creator, not spontaneously."
Although ourselves and our body are a great secret, it is perfect. When we examine the human body, we see that it works within the perfect system of the heart, eyes, ears, hands, nervous systems, immune systems and so on. Who can create this perfectly working body so perfectly? The answer is only Allah Almighty in everything. One unconscious priestess said, "Where is God, I can't see Him?" The priest replied to that man, "You cannot see atoms or cells, but you believe them." Then the man asked him to look at the sun with the naked eye, "I can't look because my eyes hurt," he said. The priest then replied to him, "How can you see God if you cannot look at something created?" David, the great poet and prophet, and Aristotle, a great philosopher, described people who did not believe in God as insane. Only one of the above examples can one believe in God. Here we are talking about the God believed by the Christian orthodox. So I only believe in Allah.